Our small and friendly team have a broad range of experience working in financial services, we are committed to delivering the very best customer service and strive to exceed your expectations.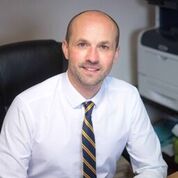 Edward Cook
Mortgage and Protection Consultant
Edward has been working as a mortgage and protection advisor for over 16 years. He has gained extensive experience helping customers meet their mortgage and insurance needs as a tied advisor for Lloyds Bank and the Chelsea Building Society, also working in an estate agents and for a whole of market mortgage brokerage. Edward is passionate about finding a solution even in the most challenging of circumstances and genuinely cares about getting the best value products for his clients.
Telephone: 07725 014804 or 01452 671072
Email: edward@wilsoncook.co.uk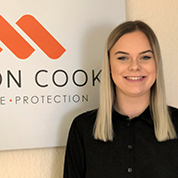 Crystal Collins
Mortgage and Protection Consultant
Crystal joined our team in 2019 as a Mortgage and Protection Consultant, having worked in the industry for 2 years. Her enthusiasm is infectious and she takes the time to research the most appropriate options for each client's situation. In her spare time, she enjoys going on hikes with her Labrador, Riley.
Telephone: 07850 698939 or 01452 671072
Email crystal@wilsoncook.co.uk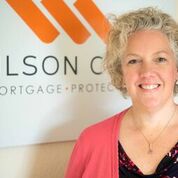 Rachel Foster
Mortgage and Protection Administrator
Rachel is responsible for the smooth progression of your mortgage application from Agreement in Principle through to mortgage offer and completion. She has worked in a variety of roles and has a wealth of experience in the financial services and travel industries.
Rachel is a very talented baker, we are trying to get her to apply for the next series of the Great British Bake Off and she often brings her delicious creations in to the office for us to try!
Telephone: 01452 671072
Email: rachel@wilsoncook.co.uk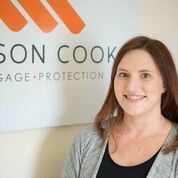 Claire Cook
Mortgage and Protection Administrator
Claire has experience of the financial services industry, having worked in the mortgage and protection departments of a high street building society. She is a qualified teacher and has also worked for an MP. She looks after the protection applications and is also responsible for the day to day running of the office. She loves cats and is kept busy by her two young children.
Telephone: 01452 671072
Email: claire@wilsoncook.co.uk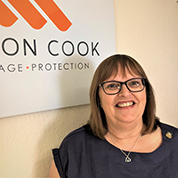 Anne Wilson
Mortgage and Protection Administrator
Anne has over 25 years' experience in Financial Services, having worked in various roles within mortgages and insurance for a mutual building society. In her spare time Anne is kept busy with her five grandchildren.
Telephone 01452 671072
Email anne@wilsoncook.co.uk